Summer Fun at SPL
Once upon a summer, the children of Stratford discovered the joys of reading, exploring, and creating together. Their imaginations soared through the clouds and their hearts danced with delight. Every day was a new adventure.
Beginning June 14, you can register for the TD Summer Reading Club, learn about our summer programs, and take part in the Read Your Way Through Summer Challenge so you can spin a prize wheel & win awesome prizes.
Be the hero in your own adventure this summer with Stratford Public Library!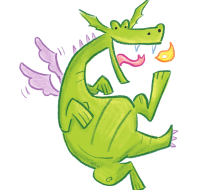 Join over 2,000 public libraries across Canada participating in the TD Summer Reading Program!
Come to SPL and sign up for a TD Summer Reading Kit and a Read Your Way Through Summer gameboard that will keep kids reading all summer long. Meet your reading goals to spin the prize wheel and earn some awesome rewards!
Meet our Summer Program Coordinators
Meet Haley and Jay, our Summer Program Coordinators! They are very excited to meet you and have fun all summer reading, exploring, playing, and creating together! 
Browse Programs by Name
Looking to read, explore, and create together? Browse our summer programs below.
For all programs, children under age 10 must be accompanied by an adult.
End of Summer Bonus Program
We're never ready for summer to end so come back for a bonus round with Eric & Liz from the MakerSpace!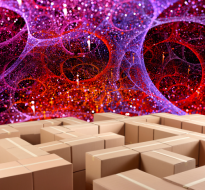 Drop-In | Ages 6+
Daily Aug 22 - Aug 26, 10 - 11 AM
Daily Aug 29 - Sept 2, 10 - 11 AM
Come out with all of your friends and help create a MEGAMULTIVERSE using recyclables, old toys, LEDs, robotics, and your imagination!
Browse Summer Programs By Date
BROWSE OUR SUMMER PROGRAMS BY DATE BY CLICKING ON EACH DAY OF THE WEEK